Great gifts for everyone on your list.
The stocking stuffer
Eva-Dry's E-150 is the perfect gift to stuff in stockings this holiday season. It's moisture adsorbing power will help keep the gifts you care about most dry and free from damages caused by excess humidity. Place the pouches in purses, gym bags, storage boxes, glove boxes, drawers, shoes, your refrigerator – any compact space where moisture is a problem.
Now, Buy 4 get 4 Free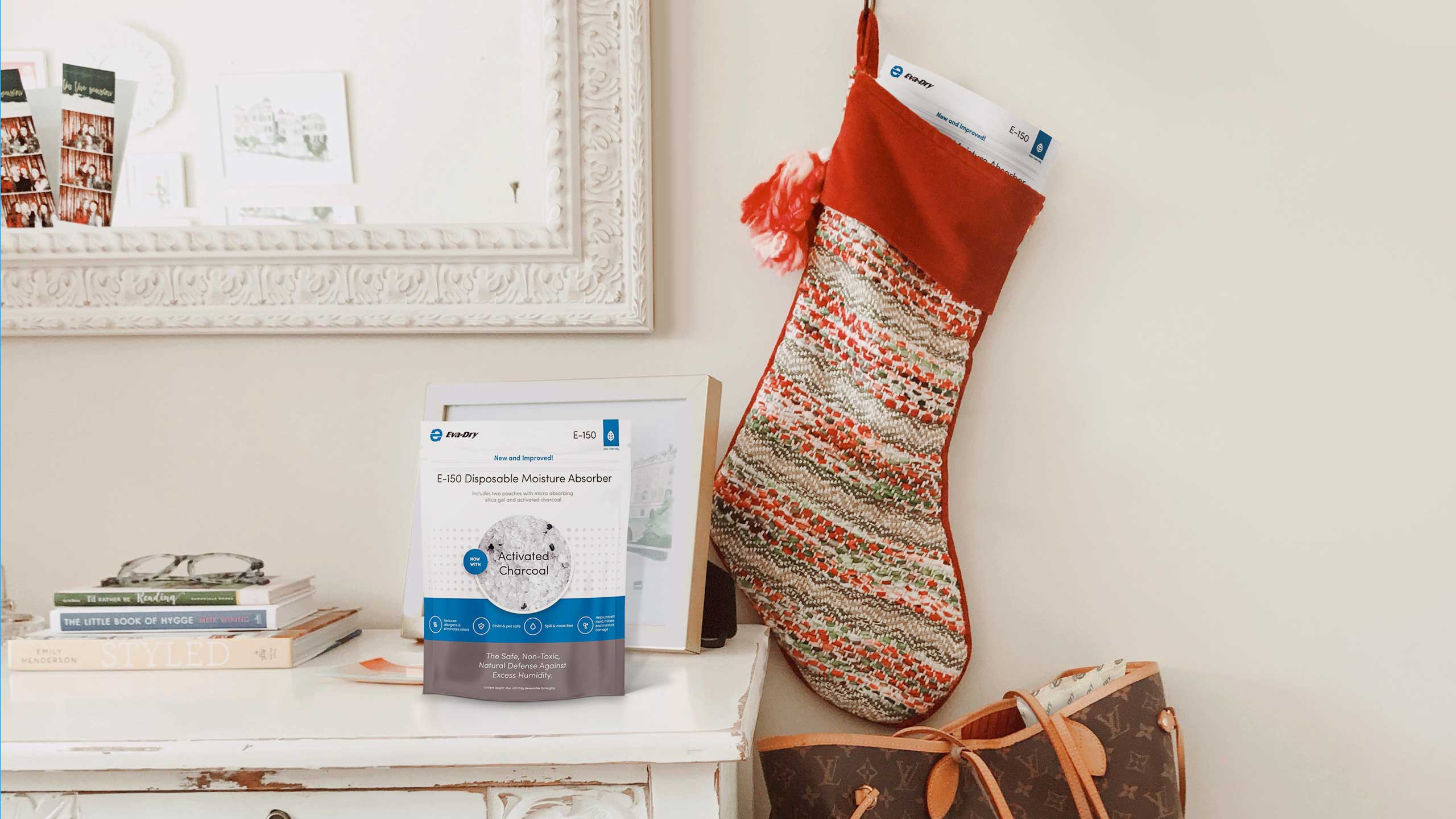 The gift that keeps on giving
Eva-Dry's line of mini-renewable dehumidifiers adsorb moisture from the air without the need for batteries or electrical power. The indicator window will let you know when it is time to plug-in to renew the unit. Easy to use, portable, and silent dehumidification.
Renewable dehumidifiers come with a 5-year warranty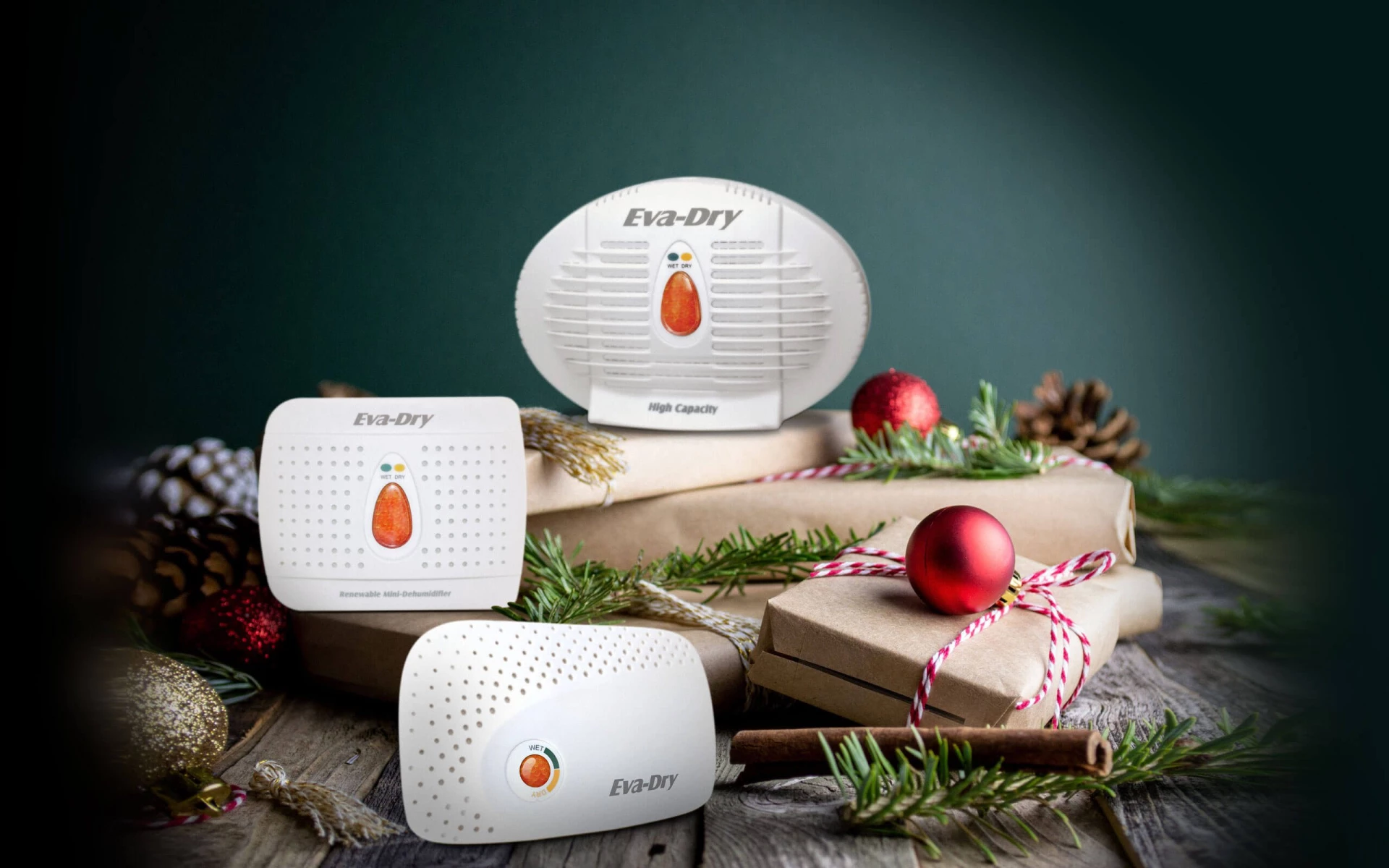 The best gifts come in small packages.
Eva-Dry's compact electric dehumidifiers, the EDV-1100 and EDV-1200, are powerful and efficient, perfect for small spaces such as bathrooms, bedrooms, kitchens, closets, pantries, and dorm rooms (as well as RV's and boats). The units are whisper-quiet and can absorb up to 8 oz. of moisture per day at 86°F and 80% RH.
EDV-1100 & EDV-1200 make great gifts!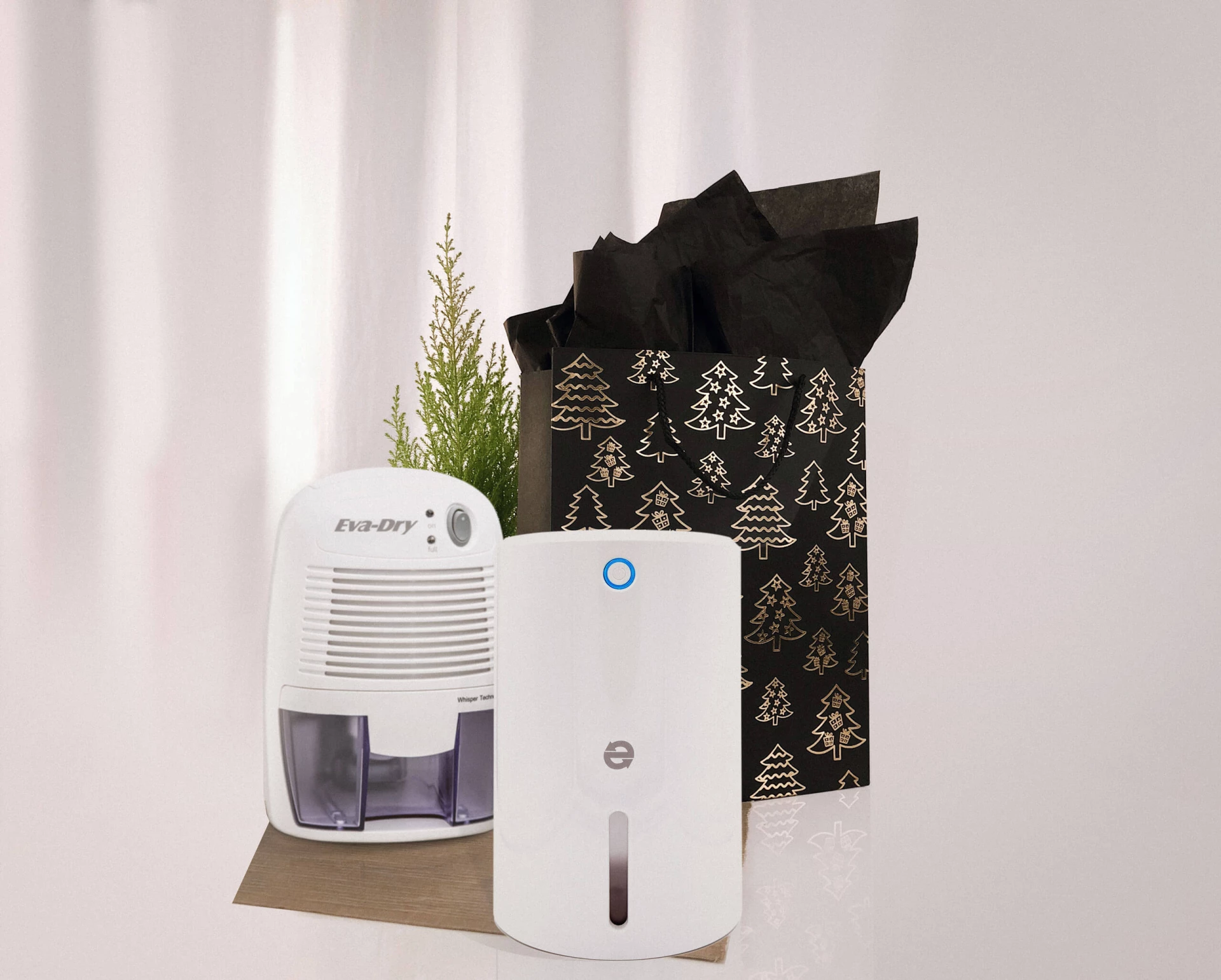 Dreaming of a dry Christmas?
Efficient, safe, and powerful, these units provide high-volume dehumidification without requiring a compressor. They feature high capacity water tanks that require only periodic emptying. The EDV-2400 and EDV-4000 can also use an optional hose to allow the unit to drain continuously. The EDV-4000 has a built-in ionizer and filter to improve air quality.
Deck the halls with Eva-Dry Dehumidifiers